Hearts for Homes is excited to share this unique opportunity in this unique time that combines a love and passion for the art of community theater with the compassion of caring for low-income seniors in need.
The Trammel group will present another engaging musical parody virtually with all proceeds from this one night's performance benefiting Hearts for Homes.
If you know anything about the Denton theater scene, you know that Donna Trammel's name is synonymous with a fabulous production!
We hope you will consider joining us for a delightful evening.
Streaming sometime in November
Stage Level Sponsor – $500
Mezzanine Level Sponsor – $250
Balcony Level Sponsor – $100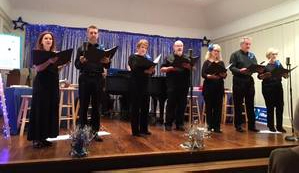 To purchase a sponsorship, contact Susan Frank at susan@heartsforhomes.org or 940.891.0947.