Annual Christmas Basket Project
Since 2006, Hearts for Homes has gathered donations of non-perishable food items and household goods to give to its clients at Christmastime to show they are cared for and remembered at this special time of the year.  These donations are placed into sturdy plastic laundry baskets so each client receives two – one with food items and one with household goods. 
Want to brighten a Denton County senior's Christmas this year? Consider adopting a basket.  Choose to fund a whole, half or quarter basket! Click the DONATE button now on the side of your screen to donate today or download this mail-in Christmas Basket Sponsorship form.
Whole Basket $100.00
Half Basket $50.00
Quarter Basket $25.00
Donations of food and household items are also needed by Dec. 4. Click Here to view items needed for Christmas baskets. Donations may be dropped off at Hearts for Homes, 826 E. McKinney St., Denton 76209 or one of these participating drop-off locations:
Point Bank – 535 S. I-35E, Denton, 1700 N. Carroll, Denton or 
4920 Long Prairie Rd., Flower Mound 
Liberty Christian School – 1301 S. Highway 377, Argyle
Achievers Gymnastics – 3014 S. I-35E, Denton
Dr. Patrick Ruehle, DDS – 3490 Teasley Lane, Denton
Trinity Presbyterian Church – 5500 Morriss Rd., Flower Mound
Event Information
Hearts for Homes expects to serve approximately 91 clients this holiday season. 
Please Note: The pandemic has required us to make some changes this year to the way we do our Christmas Basket Project in order to ensure the safety of all our volunteers and senior clients.  
We are excited to have the Guyer Baseball and Football team families delivering Christmas decorations on Sunday, December 6.  Small groups of these volunteers will organize and sort decorations the week of November 30 – December 4.  
Instead of having our traditional large work days for the Christmas Baskets on Friday, December 11 and Saturday, December 12, we will have smaller work days December 7-11 to shop for basket contents and fill the baskets.  On Saturday, December 12, we will have a drive-through event for volunteers to pick up baskets to deliver to our seniors. Masks will be required of all participants. We will be sharing sign-up information soon so watch your email and our social media pages for more information.
Location: Hearts for Homes Warehouse, 826 E. McKinney St., Denton, TX 76208.
To volunteer, click the Sign Up! link below.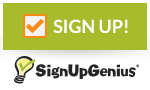 Questions? Contact Susan@heartsforhomes.org. 
Take a look at the 2019 Christmas Basket Project photos.
"But the angel said to them, 'Do not be afraid. I bring you good news of great joy that will be for all the people. Today in the town of David a Savior has been born to you; He is Christ the Lord.'" (Luke 2:10-11)